The African country of Tanzania is diverse with people groups. The
Nyamwezi
and
Sukuma
people live in north-central rural areas. Across the country to the east, lies Mafia Island, an emerging eco-tourism destination that is home to mostly Muslim people.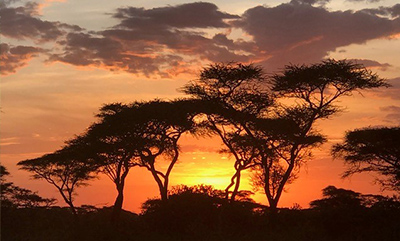 Though these people groups are miles apart, they are in similar physical and spiritual conditions. They are primarily farmers, raising only enough food for their families to survive. Their needs are overwhelmingly high in all areas of life because they are some of the poorest people in the world.
More than 80% of the people from these two groups cannot read.
Their souls are bound to darkness because they aren't exposed to the light and freedom of God's Word. Witchcraft and Islam controls the Nyamwezi and Sukuma tribes. They seek prosperity through depraved prayers from a witchdoctor and buying potions with animal parts. Even though they may know something of God and Jesus, they do not understand what it means to be a Christ-follower or how to become a Christian.
On Mafia Island, the Islam religion captures and keeps the people's souls in darkness. When Muslims come to Christ, they fall victim to isolation. They face persecution, shunning and abuse from their family, lose jobs, and often must move from the only community they've ever known. Evangelism to these people groups is difficult.
These people groups have strong oral traditions that allow them to retain knowledge through memory and the power of story. They possess the ability to learn biblical principles and be discipled through their specific strength – listening! Their oral traditions have passed knowledge from generation to generation, and we now have the means to use the same traditions to reach tens of thousands with the Word of God.
Avant is ready to distribute 9,000 audio Bibles, which can reach 20,000 to 25,000 people with the Word of God!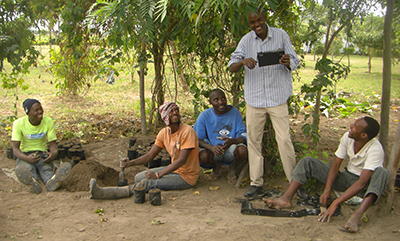 With access to audible Bibles, Tanzanians may now experience life transformation. Nyamwezi and Sukuma people will turn away from their reliance on witchcraft and terror of Satanic oppression. Muslims will become followers of Christ. The powers of darkness will no longer have control as the light of Scripture falls on their lives.
The cost for 9,000 audio Bibles is $369,000. Will you help us provide the Word of God to people who cannot read? Will you prayerfully consider partnering in this urgent opportunity? Here is how your gift today can make a difference:
$41 provides 1 audio Bible.
$205 pays for 5 audio Bibles.
$410 delivers 10 audio Bibles.
$1,025 allows 25 audio Bibles to be distributed.
Every dollar counts to get these audible Bibles into the people's hands so they can experience freedom in Jesus. When individuals in these groups make sincere commitments to follow Christ, they are powerfully real. The Holy Spirit frees them from demonic possession or oppression.
As true life transformation occurs through the Spirit, it is powerful and contagious, and draws others to Jesus Christ.