Year-end Giving Challenge
Dear partners,
With the conclusion of 2022 rapidly approaching, we are all hoping and praying for relief from the impact of inflation, and looking forward to new opportunities in the year ahead. For me, the end of this year also marks the conclusion of my ministry career at Avant as I will be retiring on December 31st. With that in mind, I am writing to ask for your help in setting up our next President for success.
Our missionaries are impacted by the very real pressure of inflation just as you are. Travel is integral to our global ministry, and the costs have risen exponentially. Medical insurance that is necessary to care for our missionaries is going up 22% in 2023. I don't need to explain the day-to-day cost increases of basics like food, gas, clothing, and housing. This stress is felt acutely by our missionaries on the field as well as the organization as a whole. We know you've experienced it too.
As I close my 41-year career with Avant, the past 10 as President, I've never before sent a letter asking for donations to help the overall finances of the mission. This is not a "sky is falling" message, but rather a true ask for help to get us through what has been our most difficult year financially in my career. As Avant transitions to a new president, I want to ensure that this individual can focus on planting churches where none exist rather than on climbing out of a financial hole. I'm not asking that you divert any money from the missionaries you support but am requesting that you consider an additional special gift to help the overall ministry of Avant.
Speaking of our missionaries, this would also be a good time to review your giving toward their ministry. Looking at my own situation I realize that I have been lax in reviewing the support I give to missionaries. I have set up recurring donations, like many of our ministry partners do, but I have failed to update the original amounts at which they were set up. The amounts come out of my account month after month, which is efficient, but they do not take into account the impact of inflation. So, I am reviewing and adjusting all of my recurring donations, with changes to become effective in January. I would ask that you also prayerfully review the amounts you regularly provide for your missionaries.
Thank you for your faithful partnership with Avant that is helping to transform lives around the world.
Until all the world has heard,
Scott Holbrook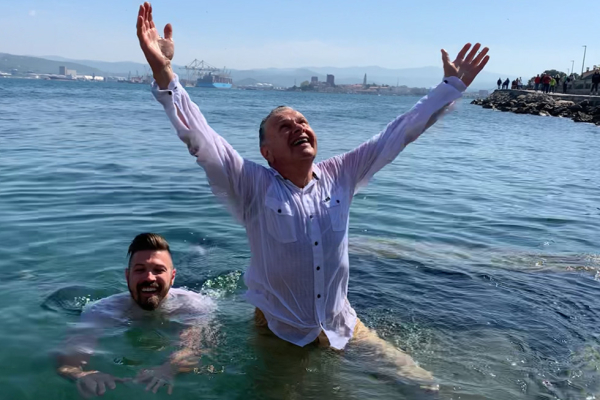 International Day for the Unreached
Help Avant bring awareness to thousands more about the third of the world who are still denied access to the Gospel.
Read More