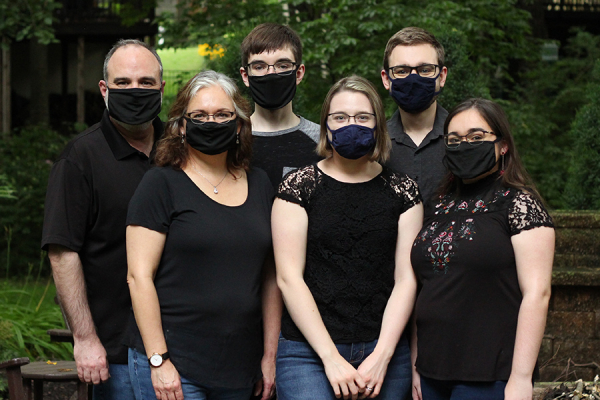 Serving with Avant's Executive Team in Kansas City
Phil and Lori served with Camino Global for 27 years prior to Camino's merger with Avant in 2019. Phil currently serves with Avant's Executive Team as US Director and Vice President of Public Ministries.

The O'Days were appointed to CAM International (Camino's name at the time) in 1992, and served first in church-planting and field administration in Mexico City. In 2002 they were called to serve at the mission's home office in Dallas. Phil served from 2002 to 2008 as Director of Mobilization (missionary recruitment and new member training), from 2008 to 2012 as Director of Organizational Development and Communication, and from 2012 to 2019 as Camino's Executive Vice President.
Phil focused several years of his leadership on leading an organization-wide rebranding effort, including a new name for the mission in 2012 (when CAM became Camino). In September of that year, Phil assumed the role of Executive Vice President, soon after the appointment of Camino's President, Douglas Livingston. In the fall of 2018, when Camino's merger with Avant was announced, Phil was asked to serve in the supplemental role of Integration Director, facilitating the logistics of both organizations in the more than year-long process of merger.

Prior to serving with Camino and Avant, Phil and Lori were part of a team which planted a church and launched a Community Youth Center on the south side of Chicago. Their sending/commissioning church for cross-cultural ministry is Fellowship Chapel in Sterling Heights, MI.

The O'Days currently live near Avant's Kansas City headquarters, attend Pleasant Valley Baptist Church in Liberty, MO, and have three children: Nathan (married to Erin E., living in Longview, TX), Erin L. (finishing her Senior year at Wheaton College) and Evan (still living at home and in high school). Lori teaches high school Spanish locally.