God at Work Despite a Typhoon
The super typhoon known as Rolly touched the Philippines on Nov 6, 2020 leaving hundreds of communities severely affected by the fury of its winds and rain, more than 2.1 million affected and more than 500,000 people displaced.
The complications to reach the affected areas have been more and more due to preventive measures to avoid more infections by COVID, however the Lord has shown his authority by opening doors for his people to represent him and take the evident samples of his love and kindness
We traveled from the Port of Batangas by ferry to Oriental Mindoro in one of the affected municipalities, delivering humanitarian aid to more than 700 people who now have no homes, living in school and college buildings converted into refuge centers.
On Nov 10, after distributing the food rations, we faced some political persecution, preventing us from leaving the place where we stayed, the front door that led to the outside was tied up and the back door with a padlock. But nevertheless we could not get stuck interrupting the necessary journey to observe more affected communities and plan how to join forces to provide aid directly.
We were literally persecuted but at the same time the Lord offered us his protection through the auxiliary coast guard where each member is a disciple of Christ committed as Pastors and managers of small churches.
At the same time our return trip was canceled by the new threat of Typhoon Ulysses. While we prayed, being stranded and in custody for 2 days we could see some images of the terrible flood in Marikina, Luzon.
We feared for our relatives in Bacoor, Cavite and Las Piñas, Metro Manila since the alert signal was raised No. 4 for those areas, but the mercy of our Lord was greater and they were protected from the strong winds received but at the same time as the Marikina district was covered by surprising amounts of water.
The water level exceeded the records of the past when the most renowned disasters occurred 22 years ago. Many houses were flooded even on the second floor and many people sought refuge on the roofs, poles and wiring of the streets. Ulysses created a crisis without precedent.
We could not give approximate figures of how much is needed to help rebuild the many houses since even local governments have been unable to afford the resources they have.
We have volunteers but not enough tools and materials, in the same way those affected are willing to add their hands.
We trust that our Lord will give us the strength, wisdom, and resources necessary for his Word to flow to every sensitive heart. We ask for your help in prayer so that our Lord may be glorified.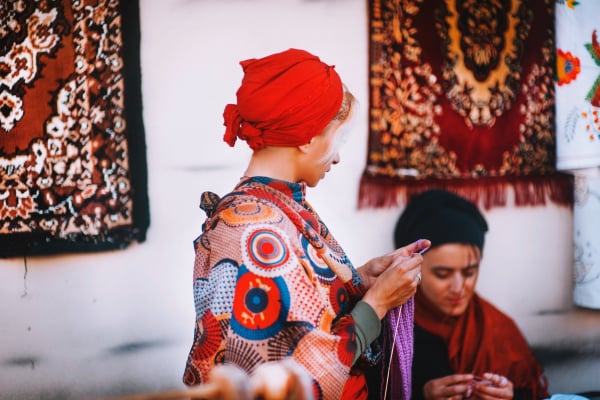 Helping Persian believers take the next steps in their biblical and entrepreneurial formation in order to expedite the Gospel to the Persian diaspora.